I've been to a few baby showers in my time, and my own seems like a lifetime ago now, but one thing that always strikes me is the colour. Yep, you guessed it: blue for baby boys and pink for baby girls. Every single time! I don't want to say that you should never give a girl pink things, but does it have to be all the time? I wonder what our babies think about the world in their first few months when all they witness is a swirling sea of pink or blue.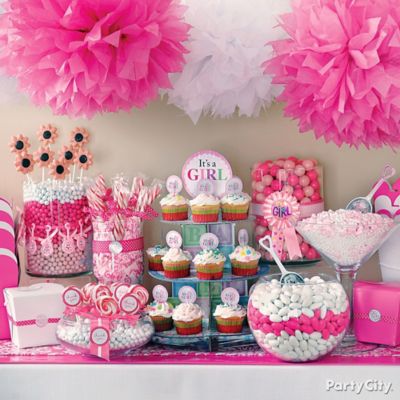 There was also one other problem: when I threw my baby shower, I did not know the sex of my baby! This was a choice, of course, but I wanted to meet him or her for the first time at the birth, and not come to the table with any pre-conceived notions of their identity. So basically, I forced my baby shower guests to be a bit more creative when it came to the colour of their cards and gifts (yes, there was a lot of yellow!).
To set the precedent, I picked the most gender neutral (and, quite frankly, adorable) baby shower theme I could think of. I spent far too many hours trawling through Pinterest for inspiration, and finally settled on a 'woodland' theme. Lots of neutral, earthy colours and cute baby animals. I had a go at designing my own invitations, but it did not go well! In the end, I picked out some woodland animal baby shower invites online and got them printed and sent out. My guests seemed to love the theme and my soon-to-be-born little one got himself so many stuffed animals I had to ration them out so he didn't grow up thinking he was born in the forest!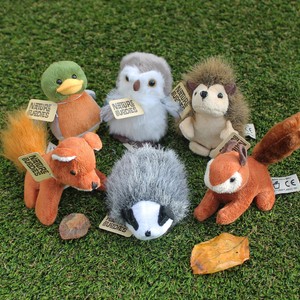 My sister also helped out with the catering side of things and whipped up some delicious and attractive woodland-themed food. She also made a woodland punch cocktail that I could not drink!! It was a delightful muddy colour and she still owes me a post-pregnancy one!
Me and all my guests had a great time, and it helped that the weather was nice so we could all get out of the lounge and onto the patio for most of the afternoon. A woodland party is a lot nicer if you can actually see real trees! My favourite baby shower gift, from my best friend Julie, was a simple white baby grow (onesie?) with a little baby fox drawing on it and this cheeky pun: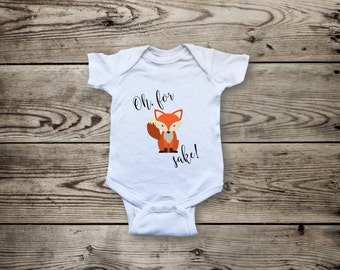 I'll admit that I never had the heart to actually let my baby wear it, but it still hangs proudly in his room, in a picture frame on the wall. I think he'll grow into it…
Ultimately, I'm glad I made the choice to not learn the sex of my baby until after the birth, and I'm proud to state that I started off parenthood as a real 'mamma bear'!